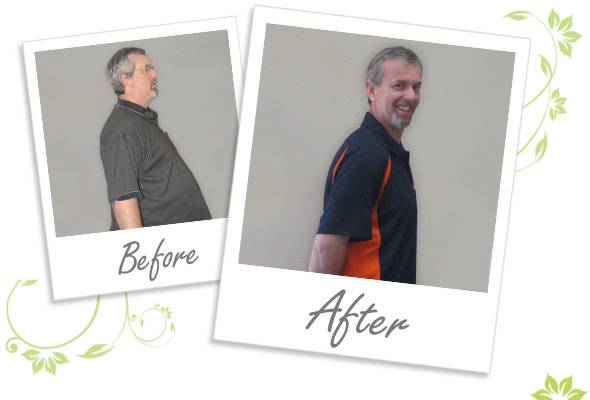 Albuquerque, New Mexico
I LOST 96 LBS IN 19 WEEKS
* Results while following the Ideal Protein Weight Loss Method may vary.
At the end of 2008 I weighed over 300 pounds. I had experimented with several other diets over the years to try and lose weight to no avail.
I had a Chiropractic appointment; upon arrival, I noticed a television in the lobby with a video running explaining a weight loss program called Ideal Protein. He introduced me to Gretchen and the rest is life-changing history! I informed her that two things would make me fail on this diet; I could not go to bed hungry and I needed to see some kind of progress every week. She assured me that if I followed the protocol exactly as it was designed, this would not occur. I started the diet December 2008. I lost twelve pounds in the first week and ten pounds my second. Over a nineteen-week period I lost 96 pounds and lost 16 inches off my waist! It has been almost a year since I completed the protocol and I am still at my target weight.
During the course of the diet I recovered from acid reflux and my asthma is now completely under control. I went for a physical after I completed the protocol and my physician was amazed how much my health had improved from the previous year.
The method was very easy to follow. I was amazed at how excellent the food selection was and how good it tasted. The support I received from Gretchen was outstanding. Every week when I would go for my weigh-ins she would always acknowledge my accomplishments and was always able to answer all my questions.
In closing, I would like to say that if you want to lose weight, Ideal Protein is the Weight Loss Method!… The support you receive from Gretchen is extraordinary!
Thank you Gretchen and thank you Ideal Protein!
New Mexico Chiropractic Center – Albuquerque, NM