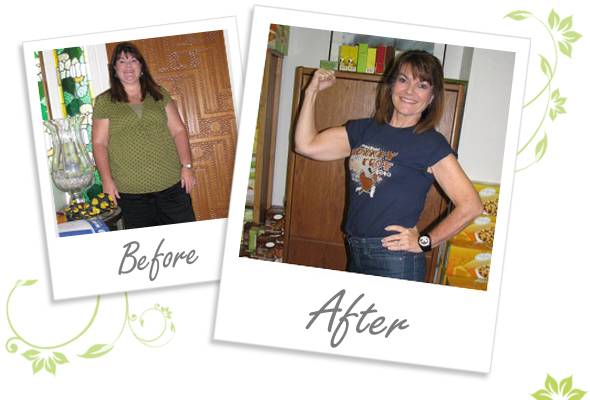 Phoenix, Arizona
I LOST 131 LBS
* Results while following the Ideal Protein Weight Loss Method may vary.
I was always active and athletic weighing around 125-130 lbs until I had my 1st child at 24. I slowed down a lot, put on excess weight due to my pregnancies (an excuse to eat). I was eating drive thru foods and snacks all the time. I gained over 200 lbs within a year or two. In 2005 weighing 250 lbs, I joined Weight Watchers. I lost 53 lbs but then put it all back the next year.
I was very discouraged, I didn't sleep well, and I would normally wake up with backaches. I was constantly out of breath if I walked too far or too fast. Getting up and down from the couch was not easy either. I kept hoping for that "thing" that would motivate me to get healthy.
We were introduced to the Ideal Protein Weight Loss Method by an acquaintance and immediately contacted Ideal Protein for more information.
The first week I lost 9 lbs and my husband lost 11, very motivating! I was a little nervous concerning the cost, however, after the first month we actually broke even or possibly saved a little money. We were no longer eating out for lunches or dinners a couple times a week with the kids I was cooking at home.
By May 2010 I weighed 150 lbs, I continued until I reached another new goal of losing half of myself. I weighed 132 lbs and had lost 131 lbs by Sept 2010. I cannot be happier with a Protocol that allows you to eat yummy foods, burn fat, give you energy, lose weight and helps you look better than you have in years. It's awesome! I feel that I have my life back. I water-skied this past summer (slalom) for the 1st time in 20 years and I cried when I finally fell because I was so happy! I am active again with my family. Ideal Protein has given me LIFE and now I get to help others find that happiness and health as well, as we coach others in our Clinic. It is so rewarding in many many ways!
Carolyn Cathcart
Arizona Life Chiropractic Center, LLC – Phoenix, AZ